Business innovation and agility are crucial elements for a company in today's world.
Many new disruptive forces are impacting companies in a way not seen before. An influx of new competitive threats is emerging from a variety of unlikely places. Many companies are unable to adapt in an agile manner to keep up with innovation. All the while, customer expectations are evolving at an unprecedented rate.
To adapt, companies must innovate by offering:
New approaches to service fulfillment and deliver a top-grade customer experience
Cutting edge business models that will allow customers to gain more value directly and with less effort
Innovation in products and services
Businesses in the market who envision opportunities that their competitors miss while transforming their organization to make those opportunities a reality can and will gain significant market share. Unfortunately, if a company is unable to make these strategic decisions, direct relevant communication, and turn their strategy into action, it will severely under-perform in the marketplace.
A well thought out strategy that addresses these opportunities is becoming ever more critical. Our business strategy experts can help you navigate and overcome this journey.
Transforming your business begins with assessing performance.
Considering multiple perspectives, including customers, as well as both internal and external players – industry, competition, technology, and regulatory considerations, is a great way to start.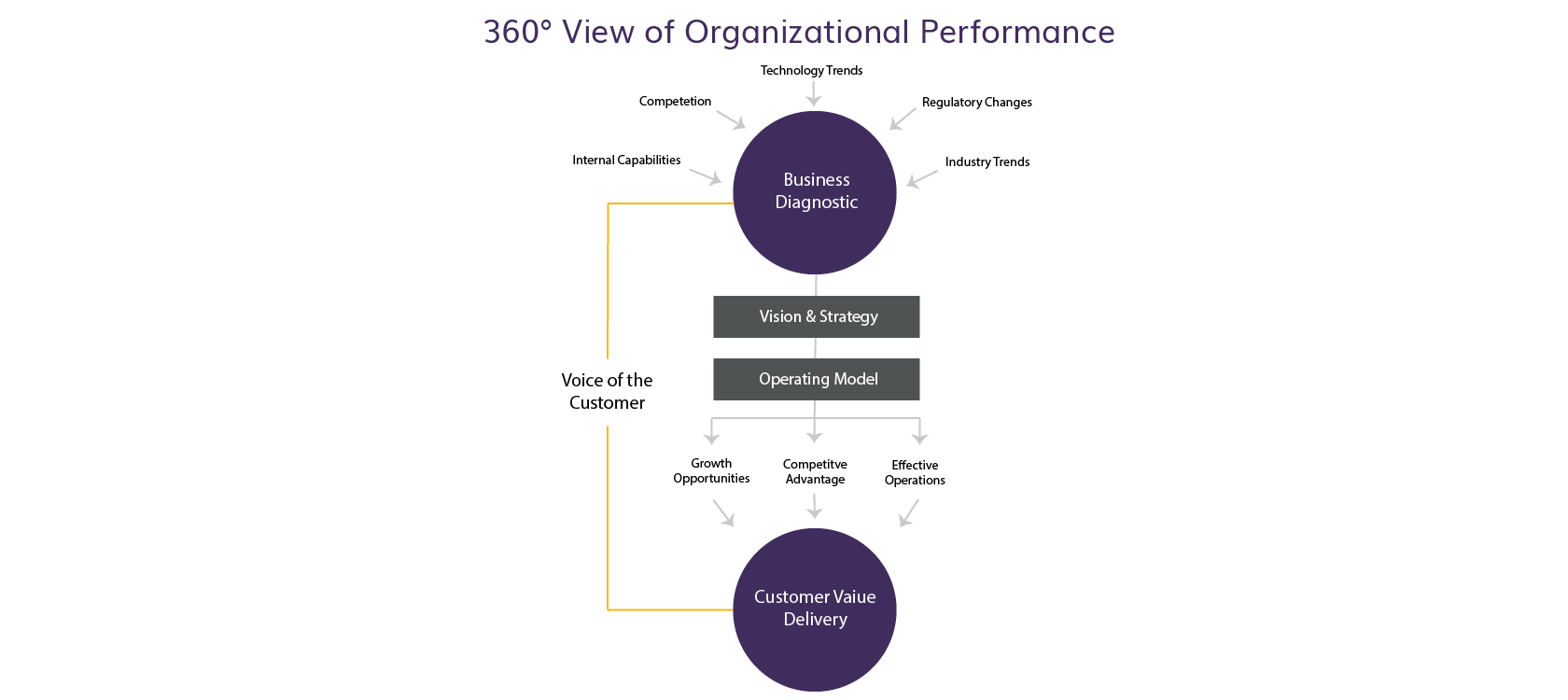 By having a wide-spanning view of organizational performance, you can develop a greater understanding of your organization's opportunities and challenges. This allows for greater competitive positioning in regards to broader industry specifications.